H.E.A.T Anti-aging congress 2022


biohack your life |

Application to Science and Technology to Improve Health-span
---
Asia's premier medical training event
This 3-day annual international Congress features the latest Industry news and first-hand knowledge on the reversal of Chronic Diseases and Anti-aging delivered from international medical experts.Our expert speakers carefully selected topics under the Main Congress Theme: "Biohack Your Life: Application to Science and Technology to Improve Health-span", that will not only benefit medical professionals, wellness clinics, and academics but also their clients, health enthusiasts, athletes, and everyone who aims to learn how disease occurs in the first and how chronic forms can be fully reversed to age healthy.This year's Congress will also be a reunion of speakers from the fields of Anti-aging and Aesthetic Medicine.
---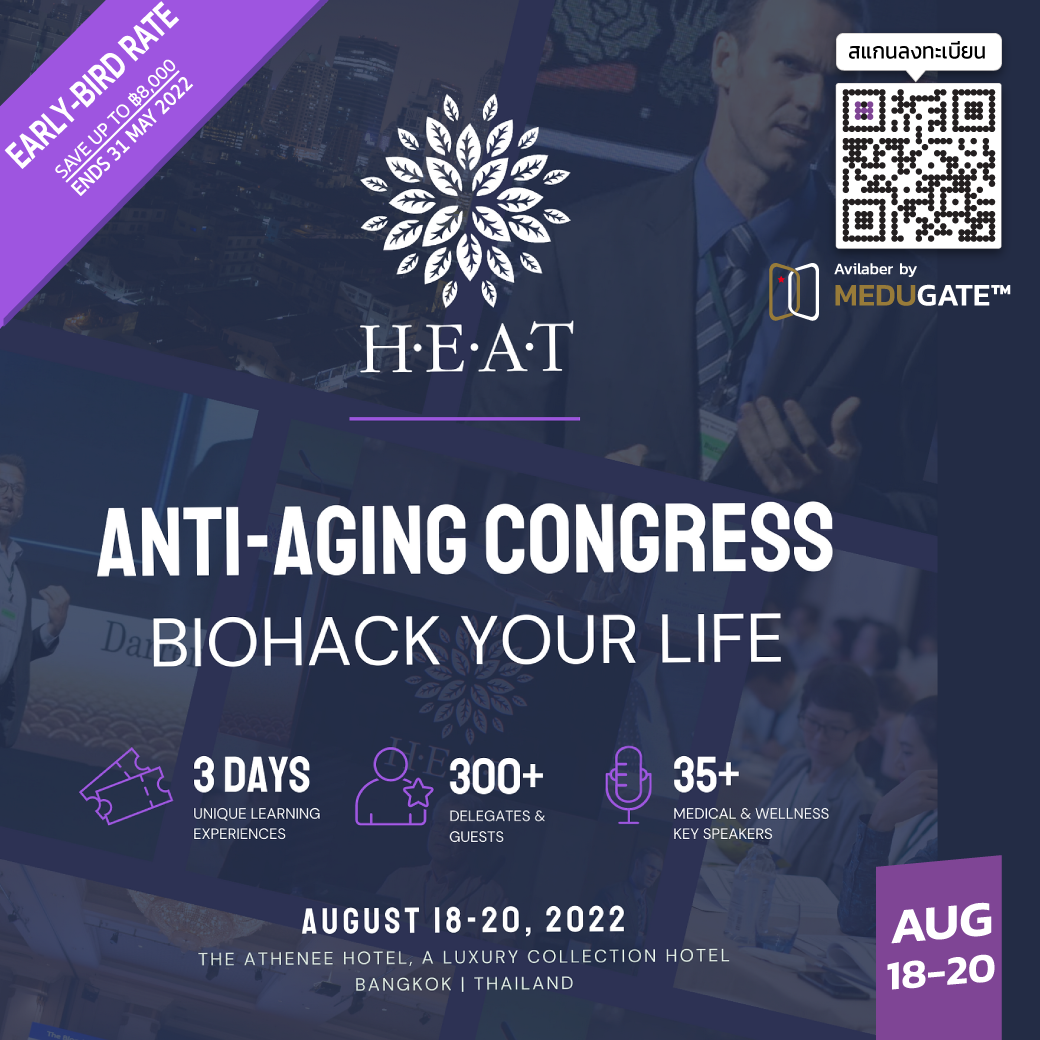 ---
Experience H.E.A.T Anti-aging Congress
---
Event Schedule (Please wait for the complete schedule.)
Our 3-day event offers a little something for everyone, with topics covering Anti-aging, Aesthetics, Cell Therapy, Nutraceuticals, Biohacking, BHRT, Wellness Management and more.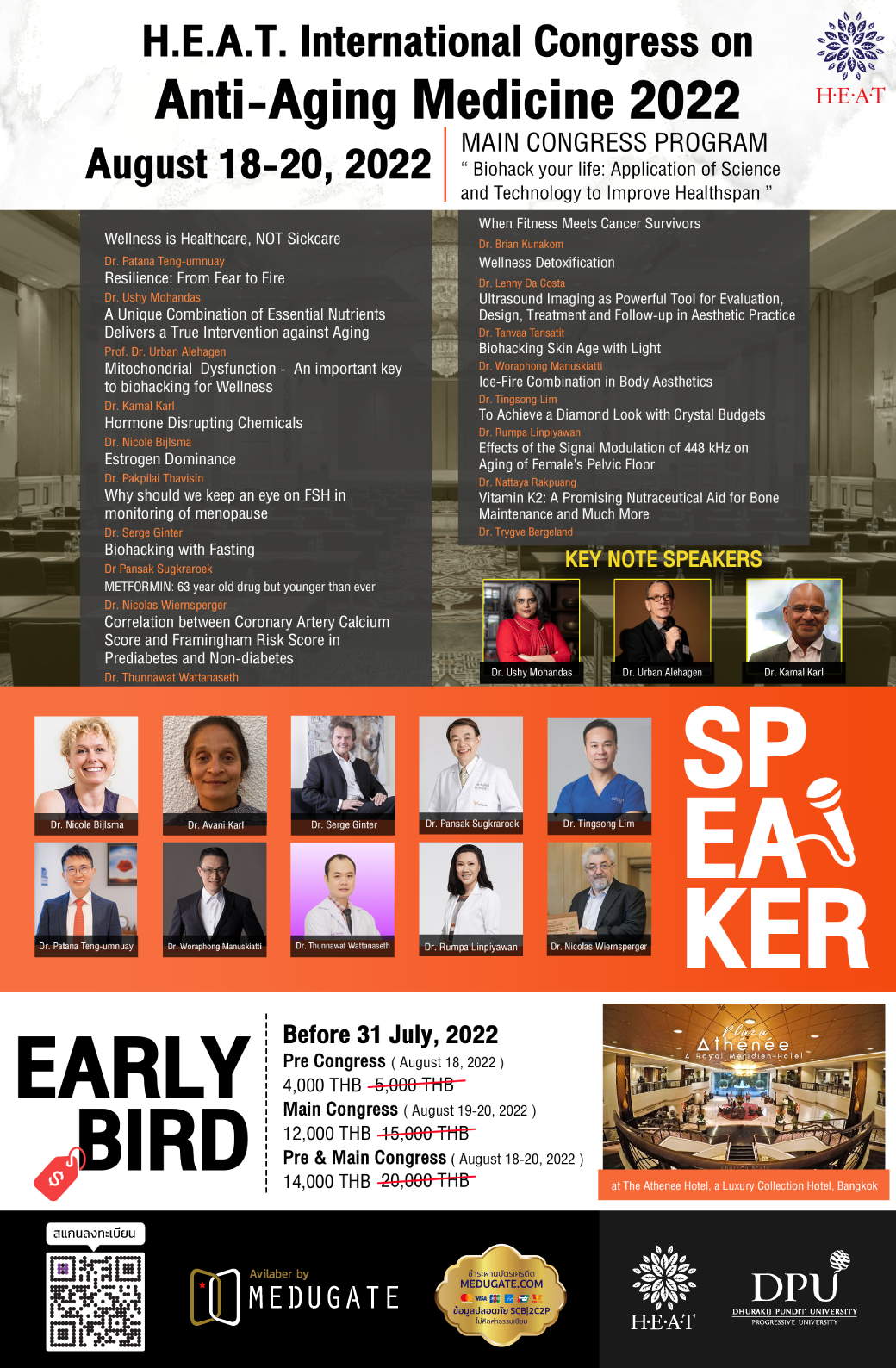 ---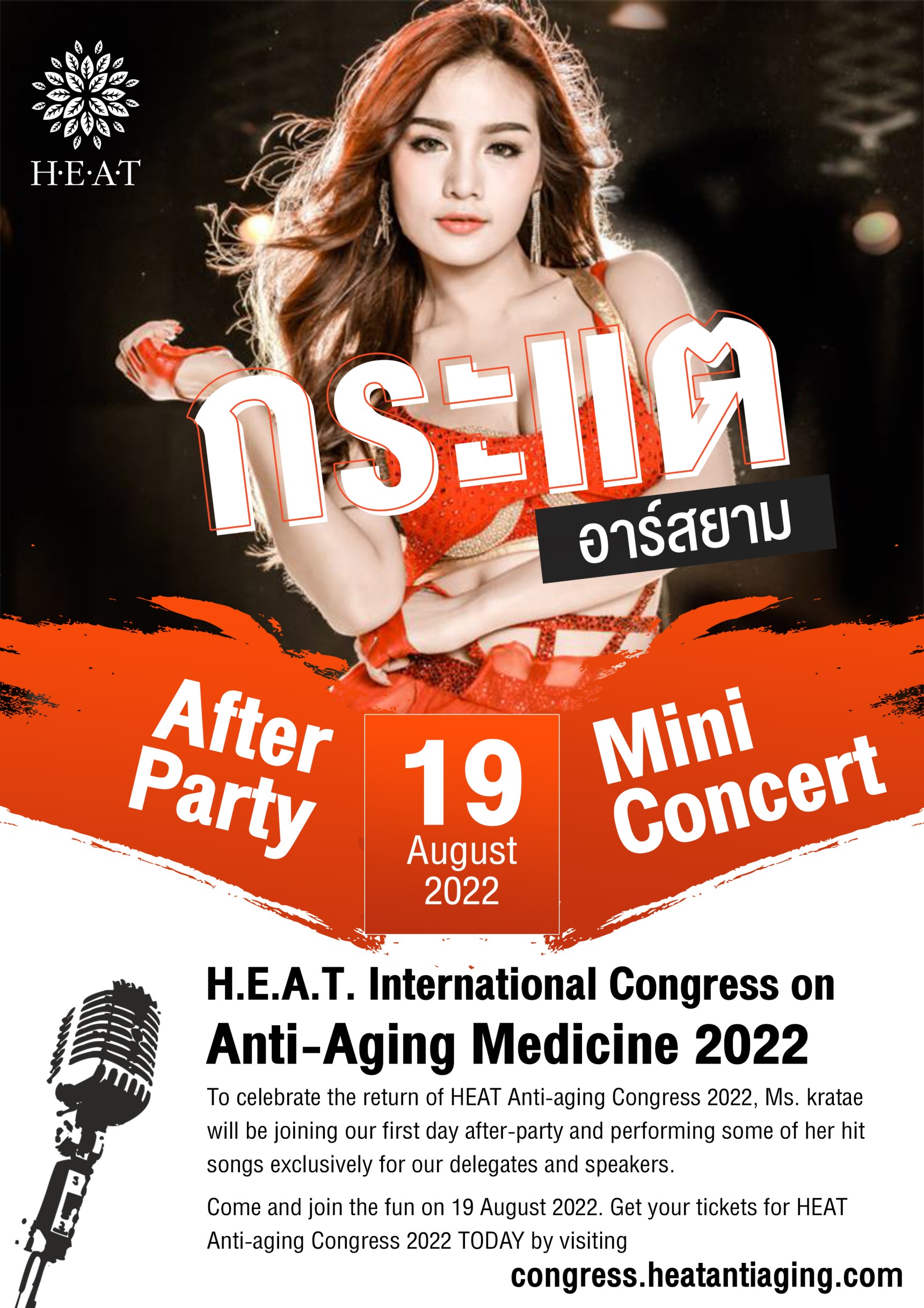 ---

---
Download Attachment files: