DEAR PARTNERS : I am honored to welcome you and see you in person for the 7th edition of AMAS2022! On behalf of the ASEAN Meeting of Aesthetic Surgery and Medicine (AMAS), I would like to officially invite you to attend and participate in the "Master of Medicine in Cosmetic & Aesthetic Surgery" organized by the Thai Association and Academy of Cosmetic Surgery and Medicine (TACS) and Korean Society of Korean Cosmetic Srugery and Meidicine (KSKCS)
AMAS gathers world-renowed aesthetic surgery and cosmetic surgeons from all around Asia for truly international exchange. It is to bridge the holistic approach for the asethetic surgery medicines, and cosmetic surgeeons to the congress participants. The presentation of the latest scientific content by our speakers and technologies by our sponsors. It is one of the most important congresses that brings together the prominent physicians of Asia to help delegates and sponsors get a better glimpse of the tendencies and expectations spe- cific to the region.
After crossing the pandemic and the challenges it presents, most of us are taking sigh of relief. We have endured and experienced life like never before. I am humbled to say that we survived this pandemic that marked the epitome of wellness and spotlight the risks which led to a crisis like no other. Now we are ready!
It is, once again, a great honor and privilege for me to be in this post-pandemic phase, to take the helm of the AMAS2022 with two action-packed days prepared for you in the amazing tourist destination. Join us in Pattaya City and be part of the world's leading of medical in cosmetic and aesthetic surgery.
Dr. Thanavatt Chotima MD.,
FKCCS (HOR), FTACS
President of TACS
---
LIVE SURGERY * Foxy Eyes by Endoscope * Perm-Suk Silicone Rhinoplasty * Lower Blepharoplasty * Full Face Lift * Deep Plane Facelift Combined with Forehead Reduction
---
LIVE DEMONSTRATION * Upper Face Lifting by Dysport® * Lower Face & Neck Lifting by Dysport® * Facelift by Dermal Filler Technique ; Yvoire * Forehead Augmentation Injection Technique by Restylane * Jowl Lifting by Tesslift Soft * Mid Face & Lower Face Filler Injection by Merz (Belotero) * Musculine Jawline Technique by Neuramis
---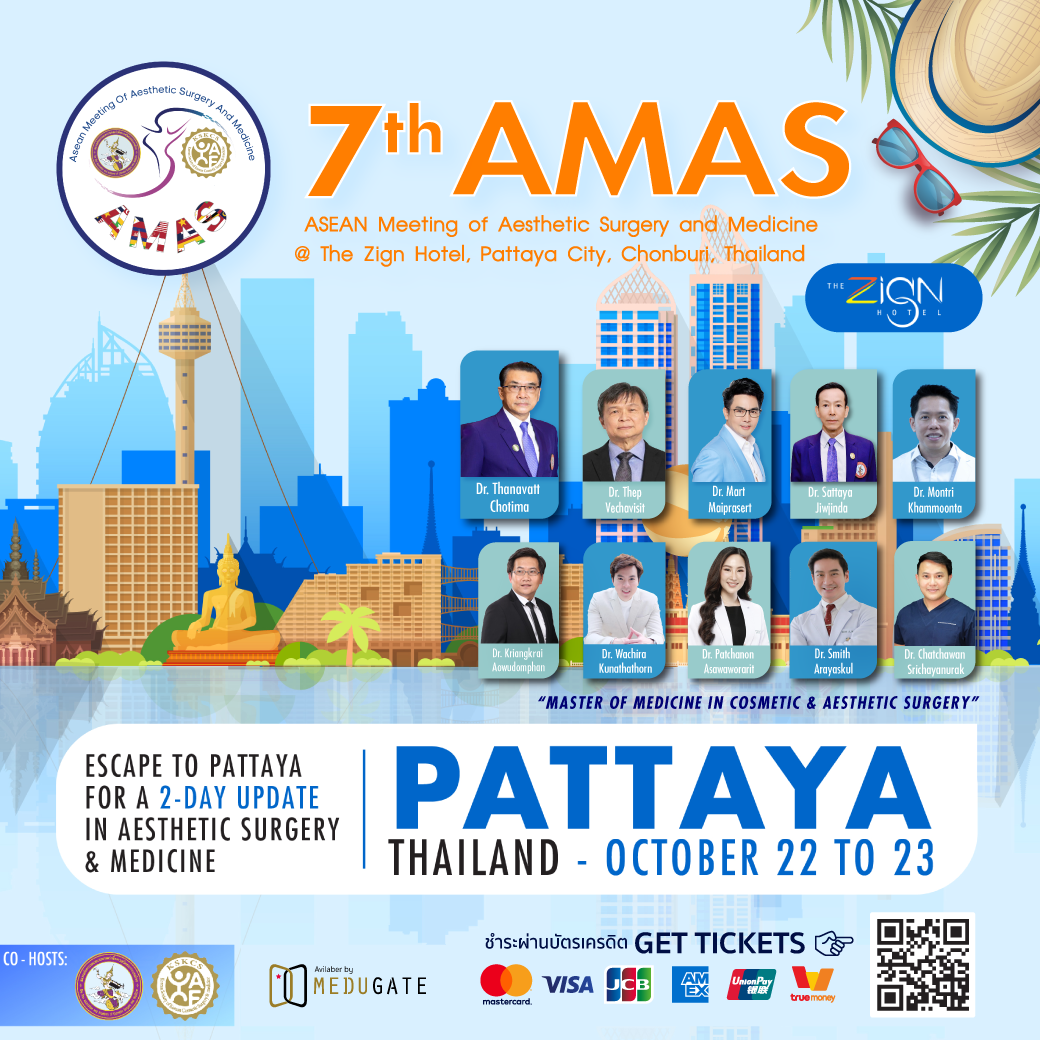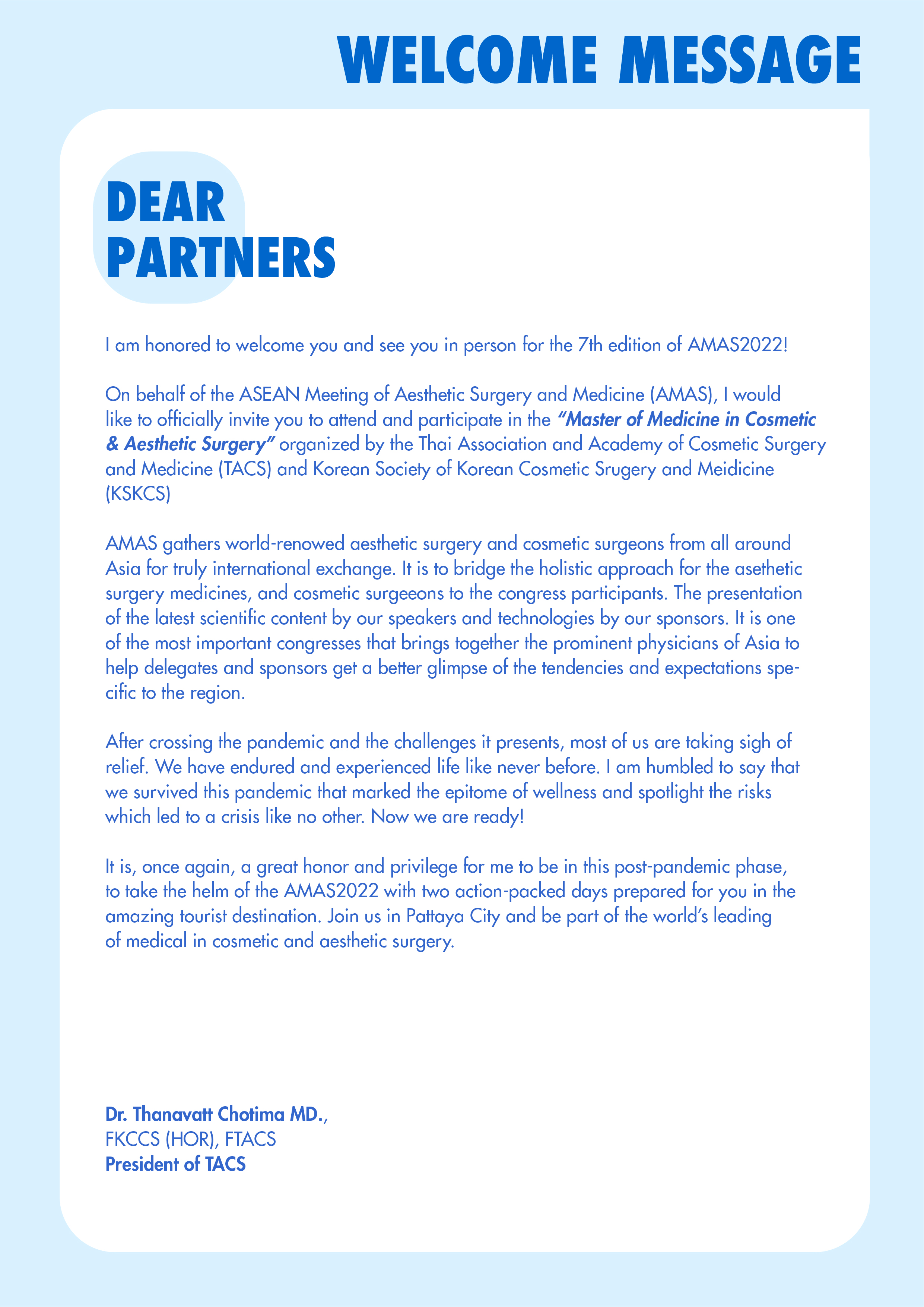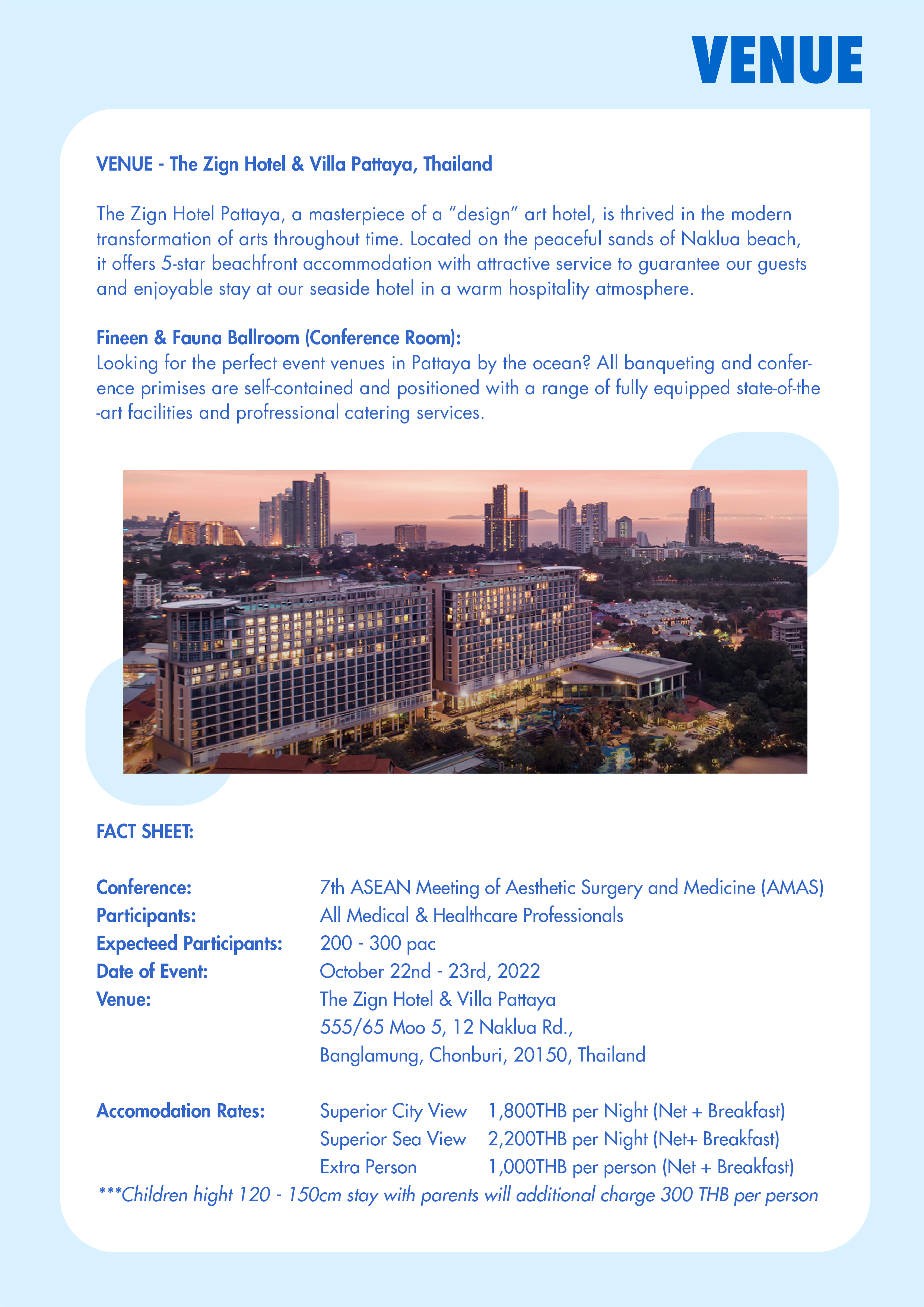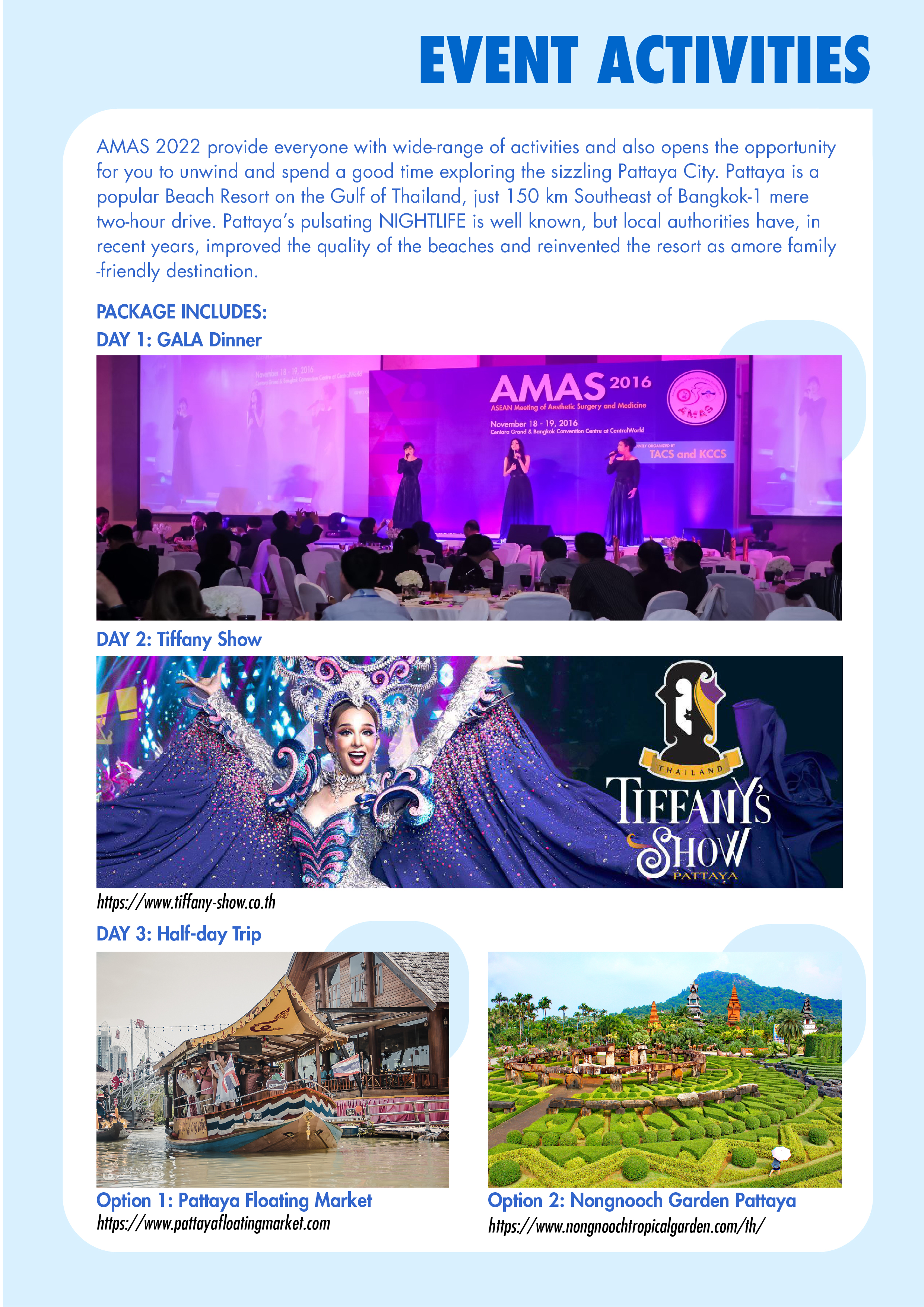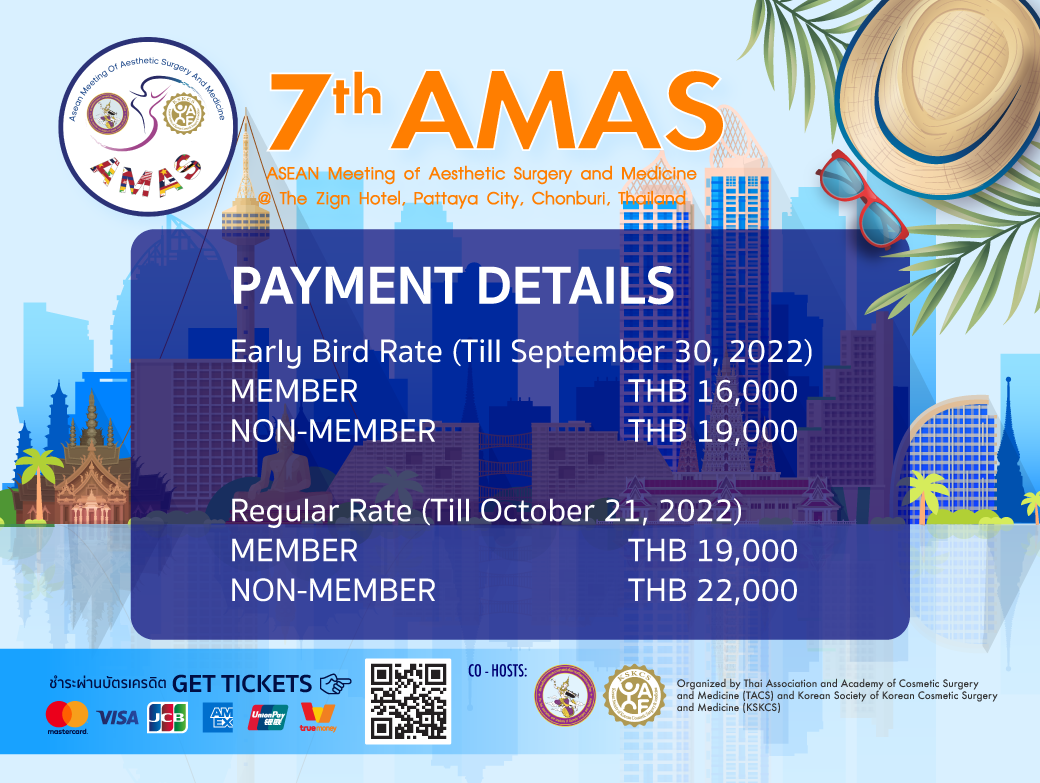 ---